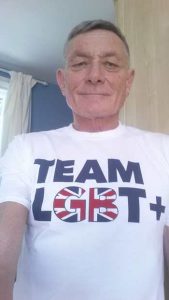 It's the day before the day before and I'm supposed to be race-fit and ready to swim fast. We've been tapering for some weeks now which apparently means swimming hard, swimming relaxed and getting quite a bit of rest. Hmm – last night's session was tough and my glutes are feeling it today. That's because I've been off kicking for a week – using a pull buoy – to get over a last-minute hamstring injury. The old legs got a bit of a shock.
I've just qualified as a Swimming Teacher's assistant and am full of the theory and mechanics of swimming. Coach got us to do big arms – no polite 'ladies' swimming – to move that water out of the way. Then there were endless lengths with full lungs for buoyancy – no breathing. Finally, the instruction was 'no splashing' – it increases drag. I like no splashing. Apparently, we looked much better by the end of the session, but will we be fast enough to beat the Americans in Paris?
Once a month we all converge from our various pools to a semi-outdoor food hall and I thought a Mixed grill had been earnt – protein replacement as a reward. I got talking to one of the guys from Lessons who is having difficulty breathing out and wanted to know if going to the gym would help his fitness. I'm a great believer in breathing out – seriously – but have no experience of gong to the gym so I could only help on the first count.  I got home late to find the heat sheets for the games had arrived and spent hours on my phone scrolling through hundreds of pages of heats to find my events and to sus out the competition. Yep, the Americans are coming and it's going to be tough. One ray of hope is that I entered over a year ago and some of my times are better than then.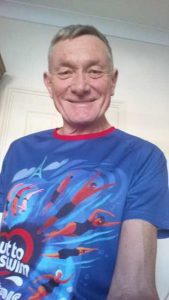 There's been a lot of hype around the games from within the club and endless newsletters from the Federation of Gay Games. Then there's been offers of things to do in Paris: shopping, sightseeing and social activities. It will all take a week – longer than any other swim meet I've been to. Inevitably with such a large organisation, things go wrong and the policy of feeding out information gradually over the months has upset travel bookings, accommodation and created logistical nightmares on how to get from a, to b. to c. in time. Somehow it should all come together on Saturday evening for the Opening Ceremony. At the end of the day, it's just another LGBT sports meet and I've done a few around the world in the last seven years.
The Day Before
My first priority is a last-minute check-up with Robbie, my magician, Sports Masseur and Osteopath. He manages to keep this now Sixty-seven-year-old body in shape and he did miraculous work on my hamstring earlier in the week. I always feel on a high afterwards, so it's a slow relaxed ride to Sainsburys to stock up on cereal bars. It's too hot to do anything much but lie on the settee – resting – snoozing – reading, having lunch followed by more of the above. Boring really. I'm up-to-date with home improvements and anyway, DIY doesn't agree with my swimming muscles. A few weeks ago, I complained about it to my friend Ros. 'You're more of a racehorse than a donkey, aren't you?' she said. Looking at the start sheets now, I don't feel much like a racehorse. The times submitted by the American swimmers make me realise that I'm heading for a world class Masters competition.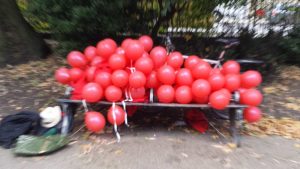 Then there's the Pink Flamingo. We've been rehearsing our five – minute routine of entertainment on the theme of The French Kiss. I've unexpectedly found myself in the opening dance routine – something I haven't done in over twenty-five years. Fortunately, the dance is only fifty to sixty seconds long and I don't have to do any double pirouettes.  We've been rehearsing in car parks and public gardens around London, to the entertainment of passers-by.
Tonight, is the last opportunity to train before racing in Paris and it's a relief to get of the settee and move the body. The session is quite busy but the coach is kind today so that those of us going to Paris don't swim hard all the time. At the end of an hour (the session is ninety minutes) we have to swim down and get out, she doesn't want us over doing it. Those not going to Paris get to swim hard for another half hour.