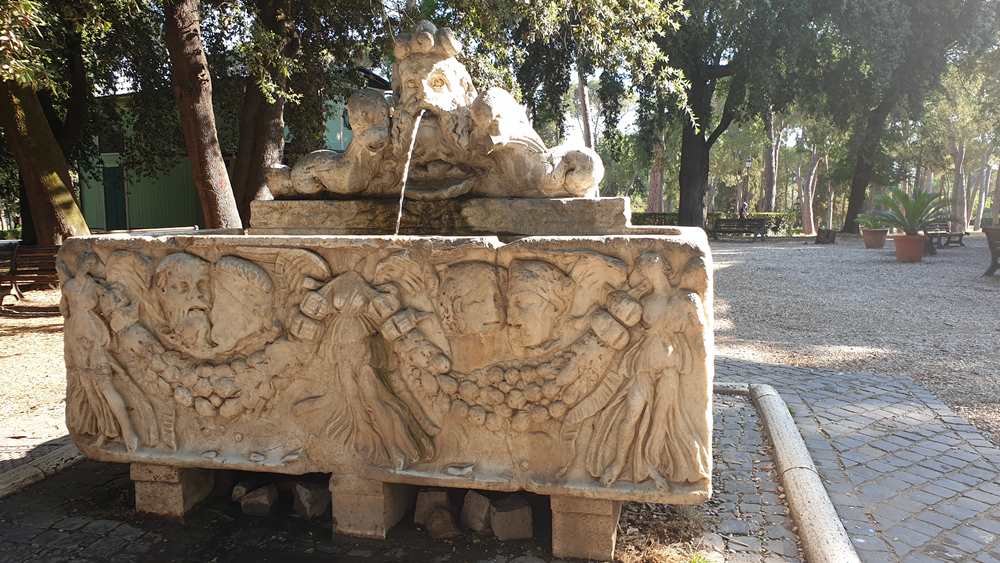 Tuesday: The Musee del Arte Modern looks good. It's somewhere in the Villa Borghese area – a green swathe that covers a large area to the North of the city. The map I've borrowed from the apartment bears no resemblance to the maps in the park and I end up on the other side and have to ask a policeman for directions.
Lions are on guard outside this neoclassical building; 'The Time is Out of Joint' is written on the steps – this seems relevant. As is usual here, getting into the galleries is a matter of trial and error. There's a shortage of entry signs but plenty of 'Uscuita' exit signs.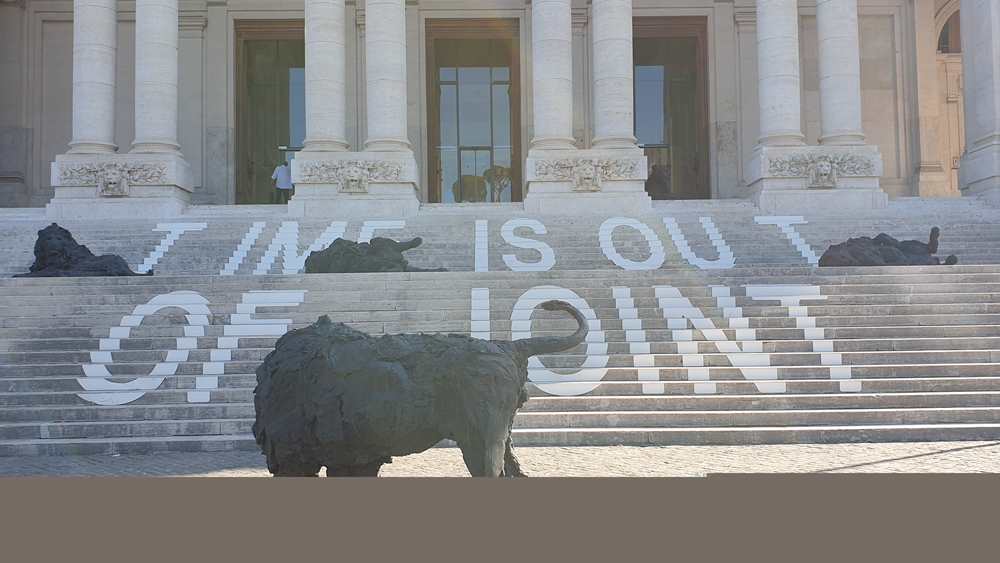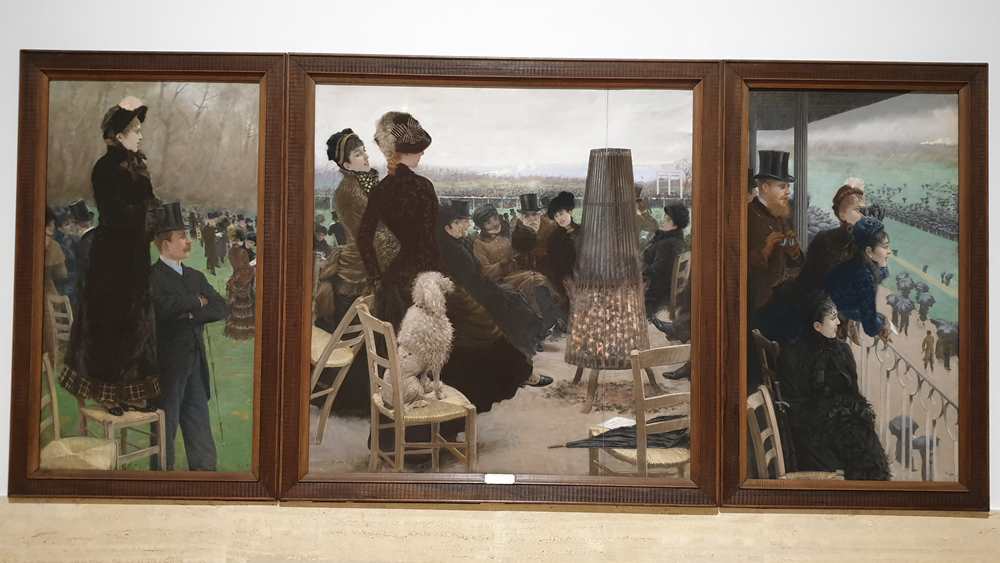 There are Italian impressionists here and it's all very well presented. What becomes clearer as I progress, is the clever curation. Nineteenth Century statues are placed against or looking at the art. 'Very Bad Things' makes use of gallery windows to stunning effect. A whole section is devoted to works made out of building material – cement, bricks and reinforcing iron rods. At first, I think it is dull, but suddenly it all comes to life. The artist has taken two dimensional designs using the trompe d'oel technique (as seen in the Vatican ceilings) and realised them in three dimensions.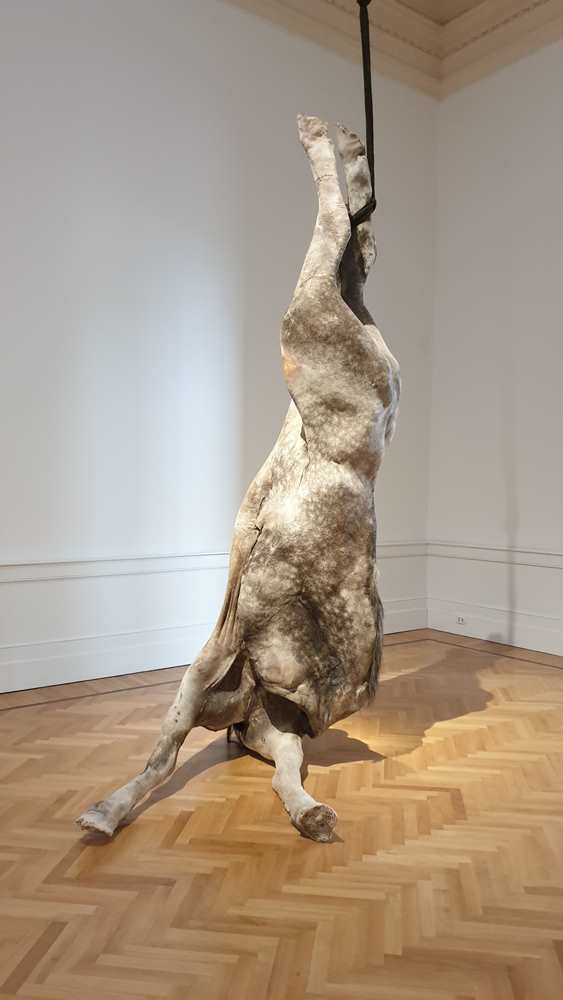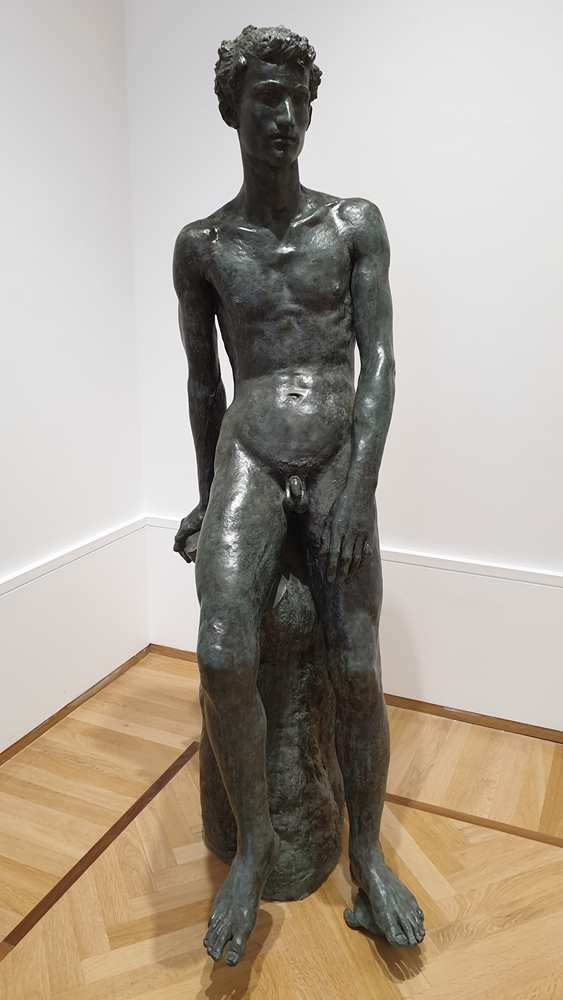 There's a café to enjoy coffee and cake, but you have to double back through one of the galleries to reach it.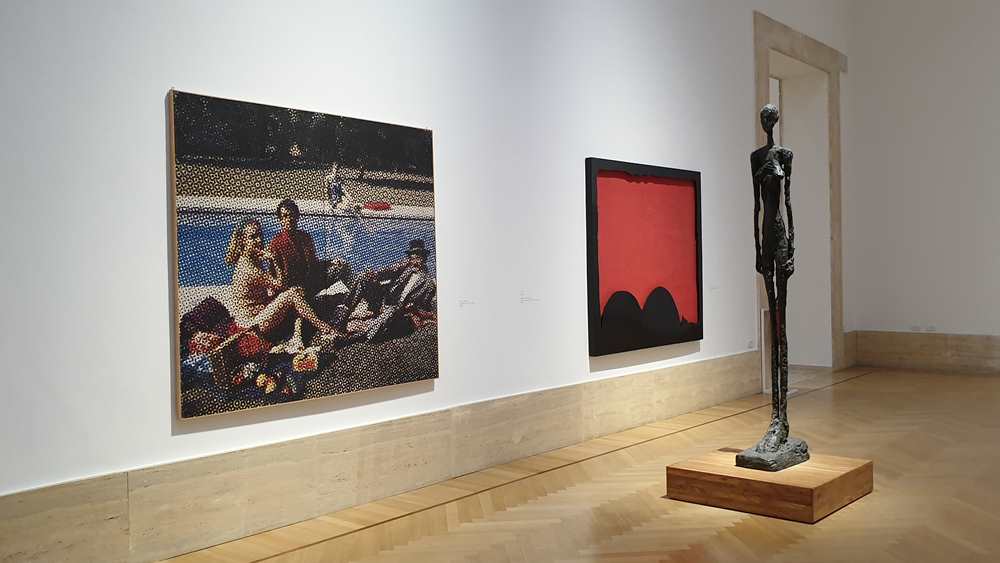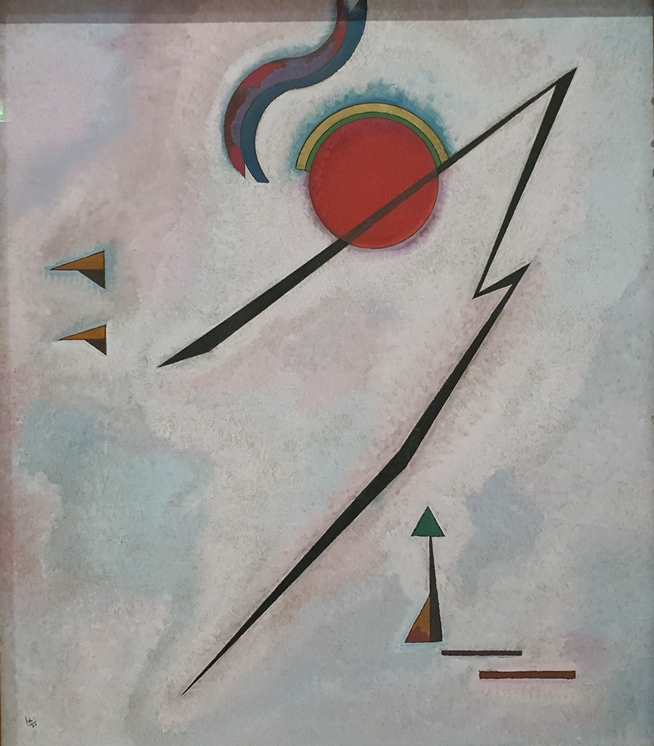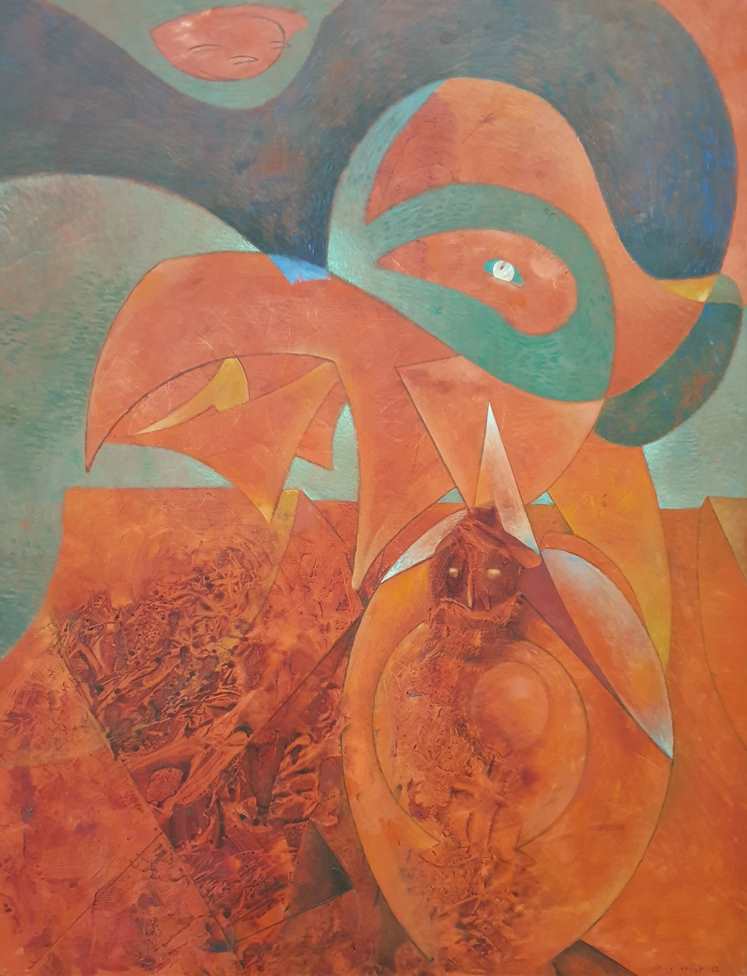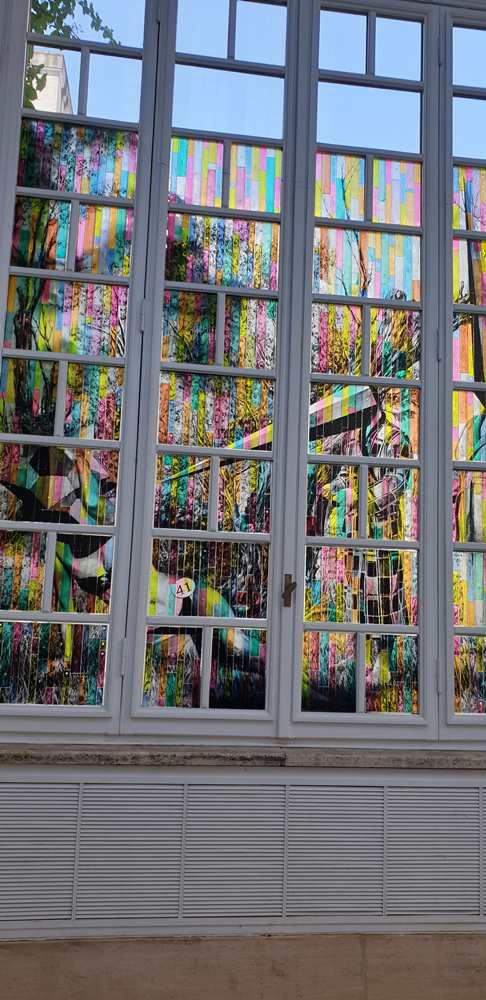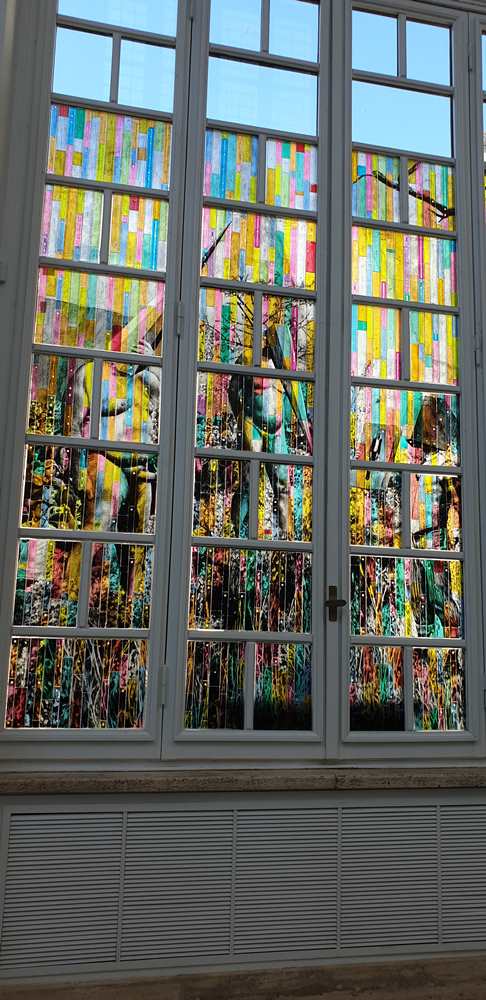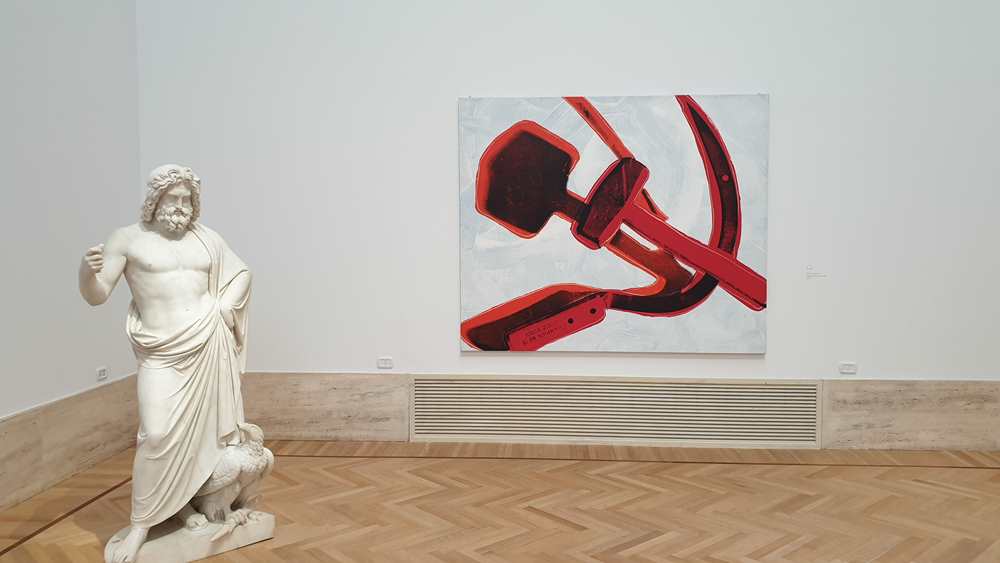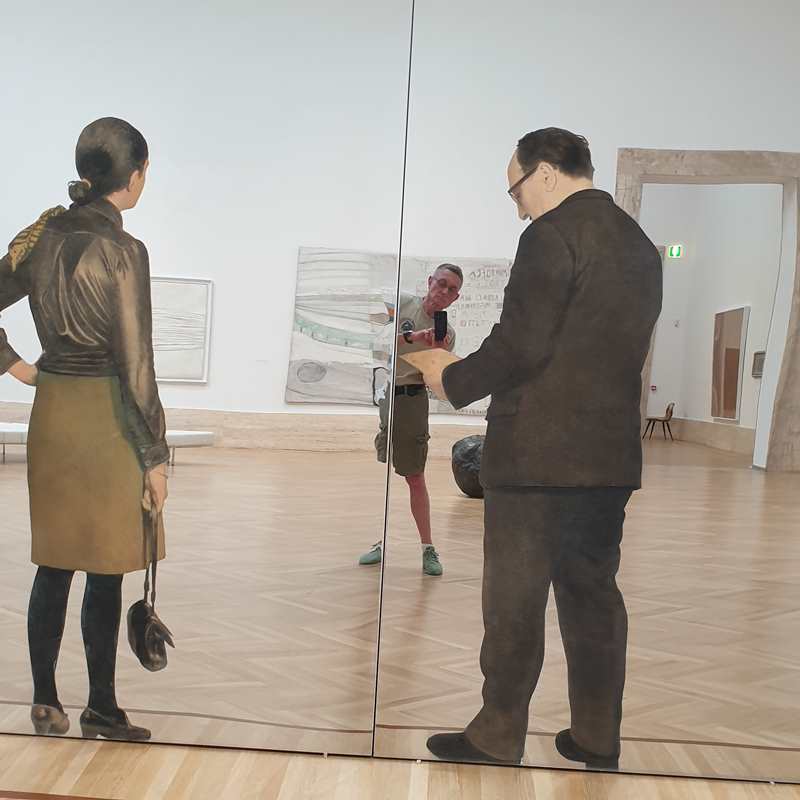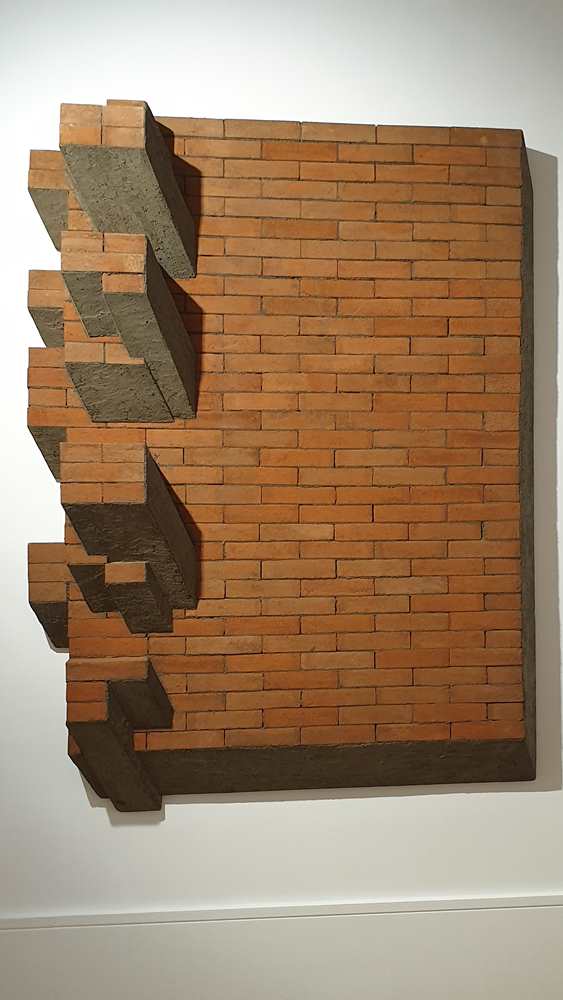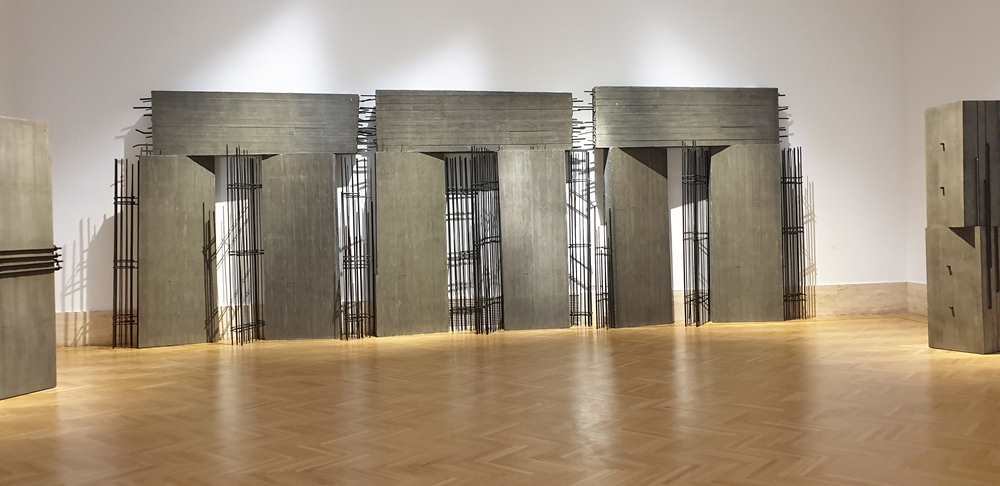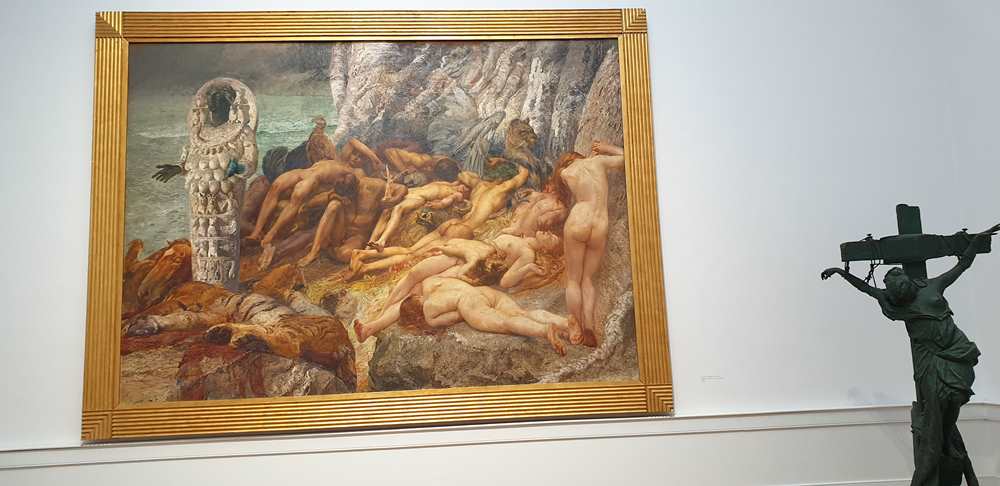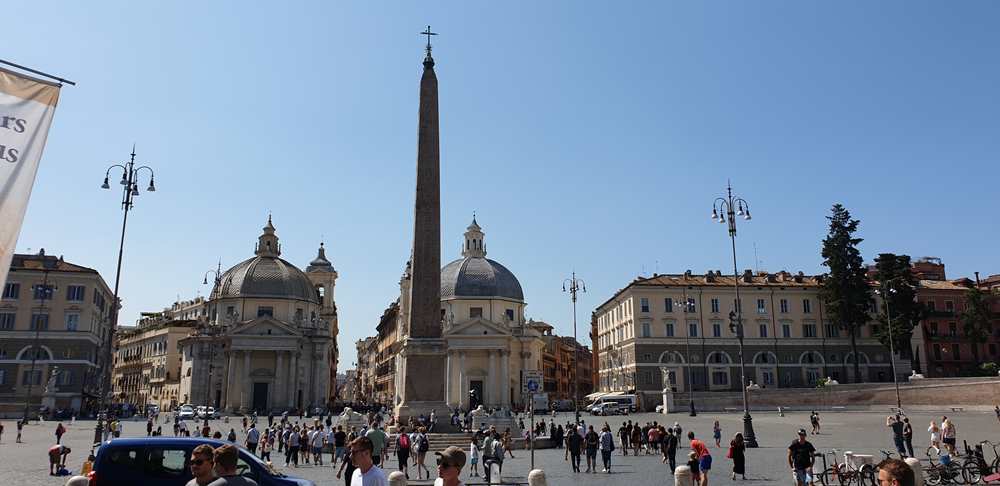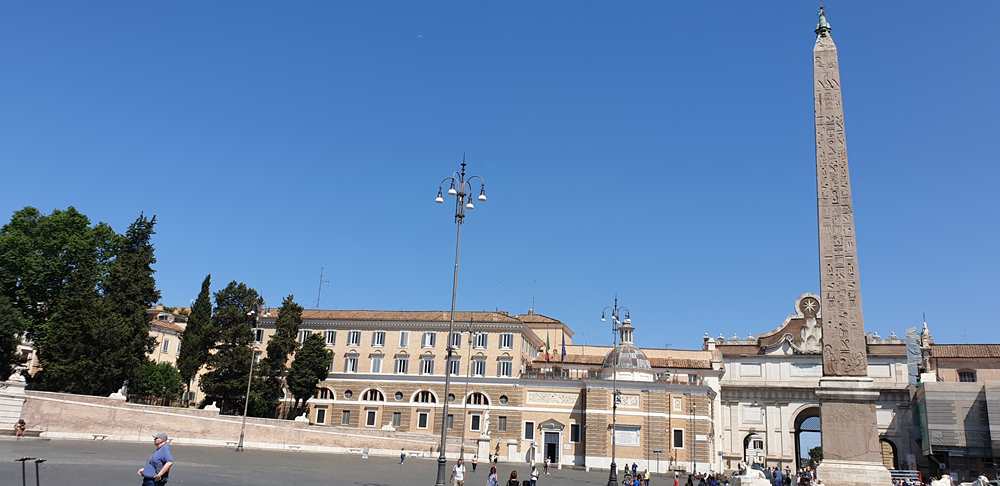 The Piazza di Popolo with one enormous Egyptian obelisk is worth a look – every pizza seems to have one or two, and fountains. Popolo is wide and open with two almost identical churches at one end. Three roads divide them off offering views of diminishing perspectives. I take the right-hand road leading to the river and the Augustus Mausoleum. On the way I stop to stare at the only two (large) rainbow flags I've seen, hanging on the gates of an art school.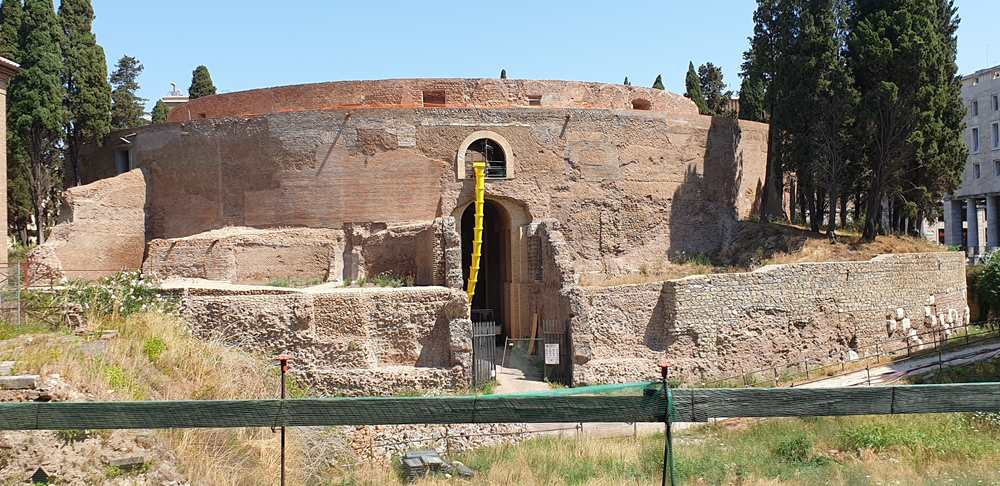 The Augustus Mausoleum is huge – it's closed now for restoration but was once used for concerts. 'On May 13th, 1936 the Augusteo, one of the most famous temples of music in Europe, hosted its final concert: Bernardino Molinari conducted music by Rossini, Martucci, Paganini-Molinari, Respighi, Wagner and Verdi. Later the Mausoleum was to have become Mussolini's tomb, but this did not happen and the important monument was abandoned.'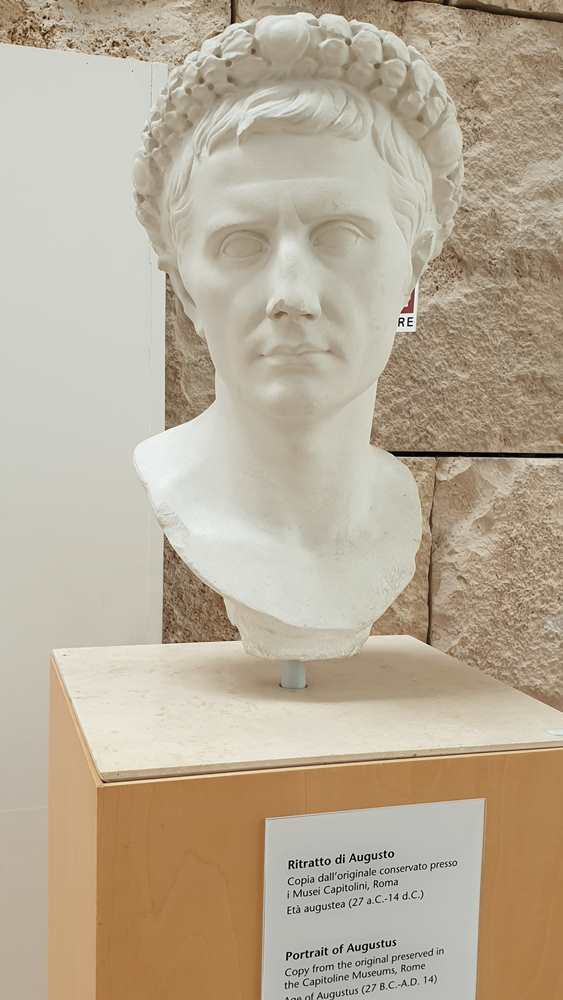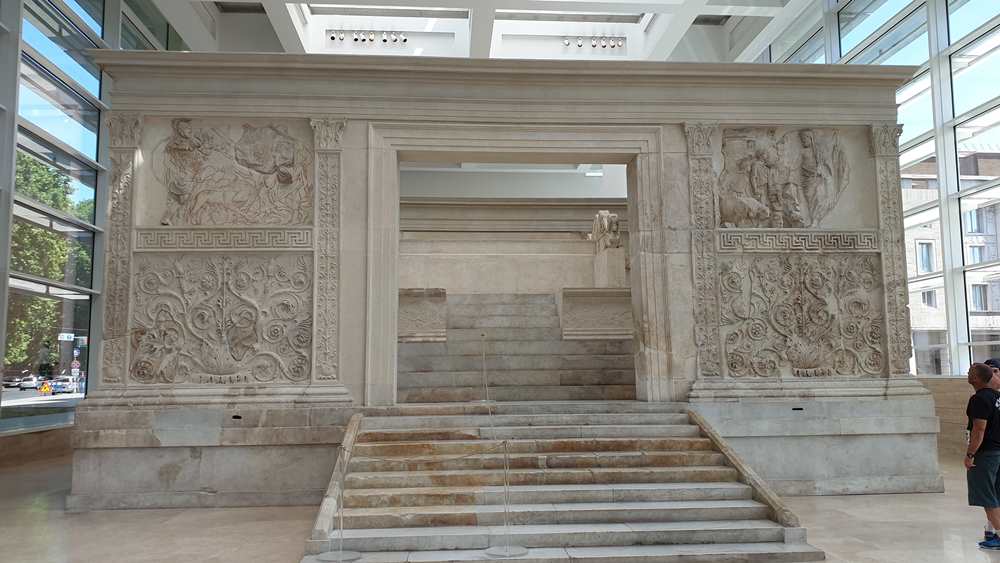 Right next door is a modern building of elegant and clean lines. It houses the Museo Dell'ara Pacis – a fantastic reconstruction of a marble temple, buried for centuries. On the lower floor is an exhibition – Claudio – about the life of the emperor Claudius – made famous by the BBC series I Claudius with Dereck Jacobi. Related to Caligula (his nephew) and succeed by Nero, Claudius created an age of relative stability between tow maniacs. It was a time of scandal, plotting, murder and political manoeuvring – well worth the visit.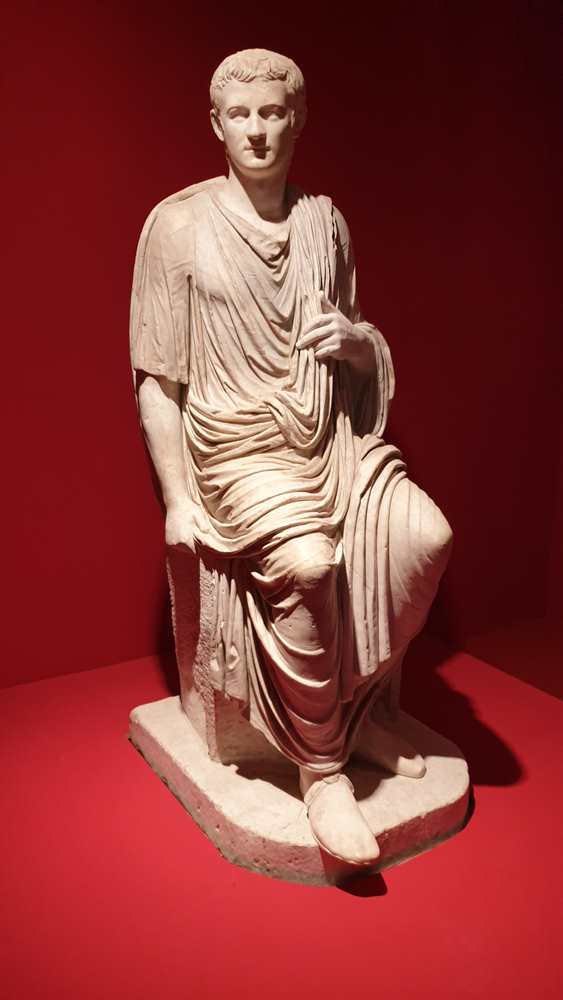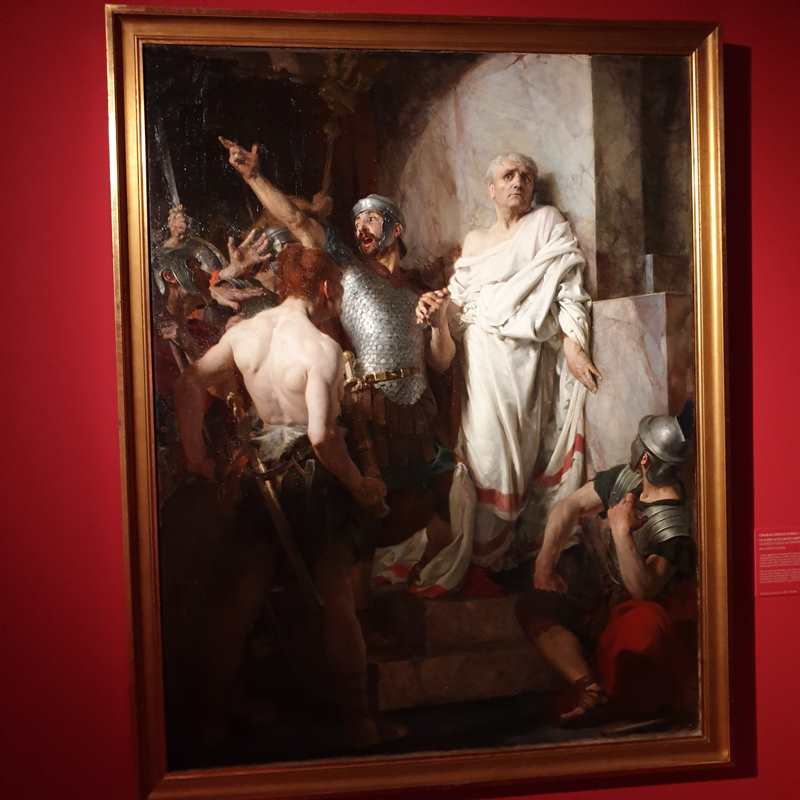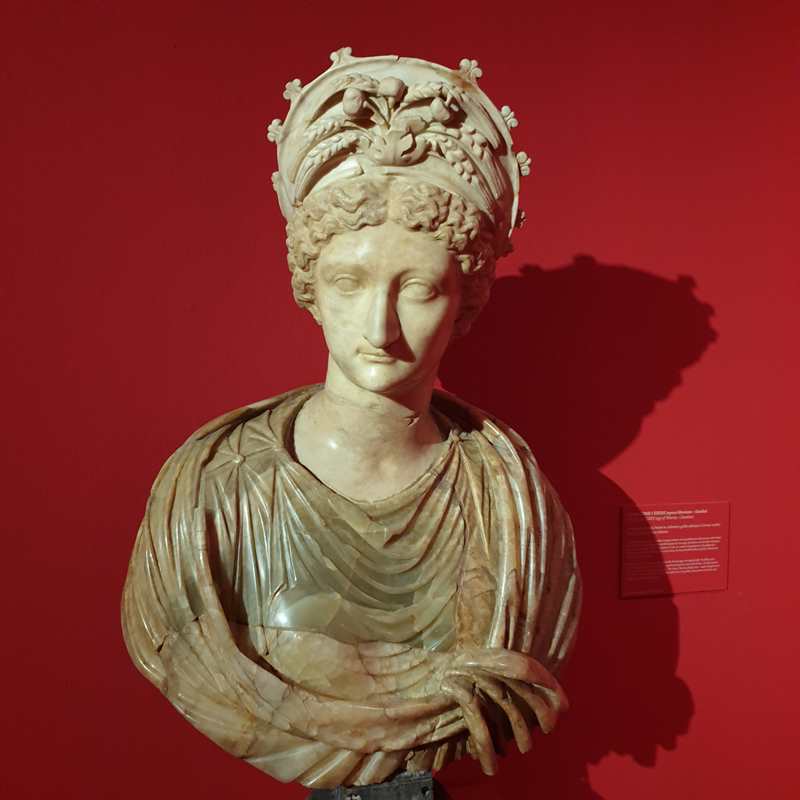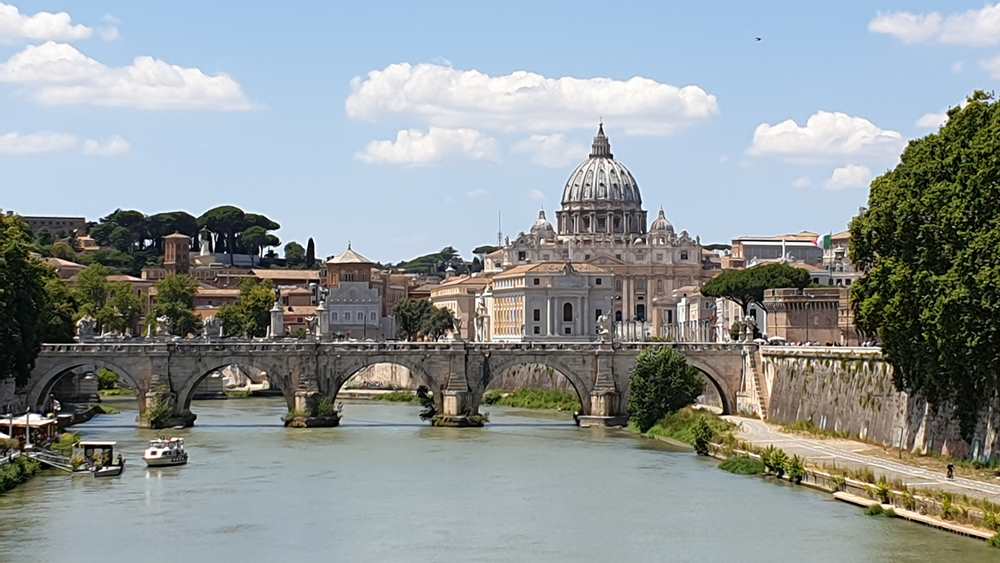 Moving on to the Piazza Navena. There's the excavation of an ancient athletics track under here where you can have an underground lunch. I'm happy to sit above ground, watch the fountains and enjoy Bruschetta Pomodoro followed by thinly sliced beef with orange, cheese and rocket.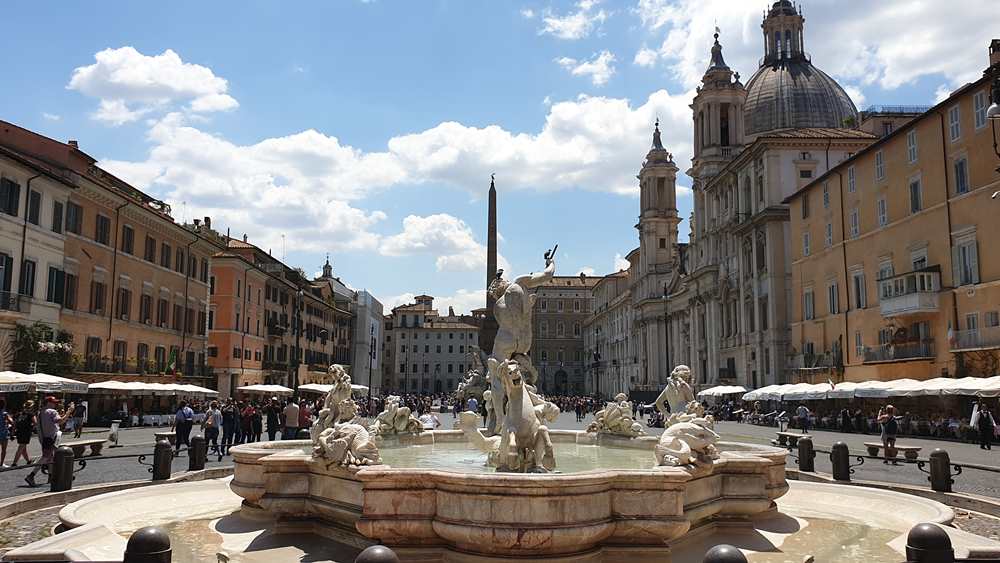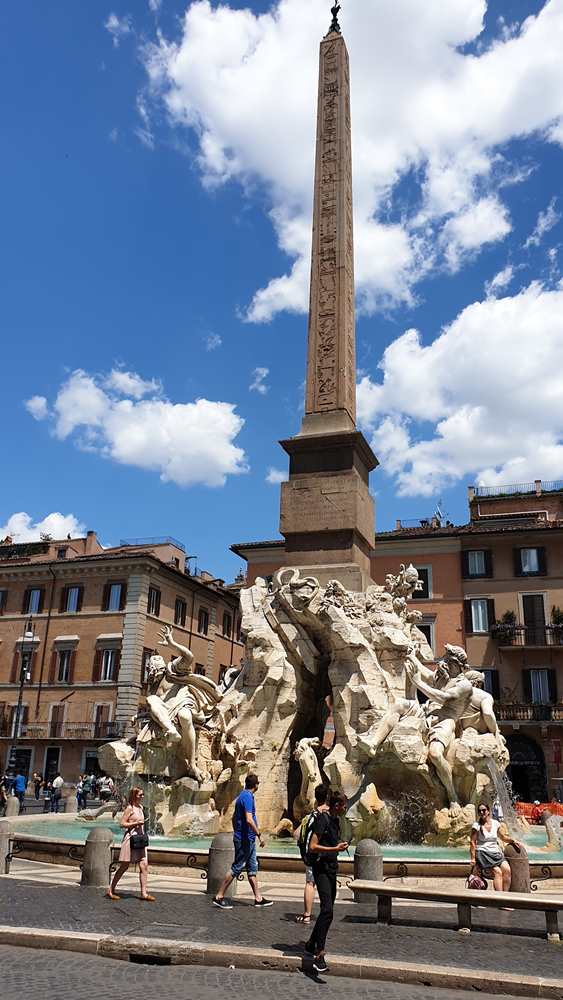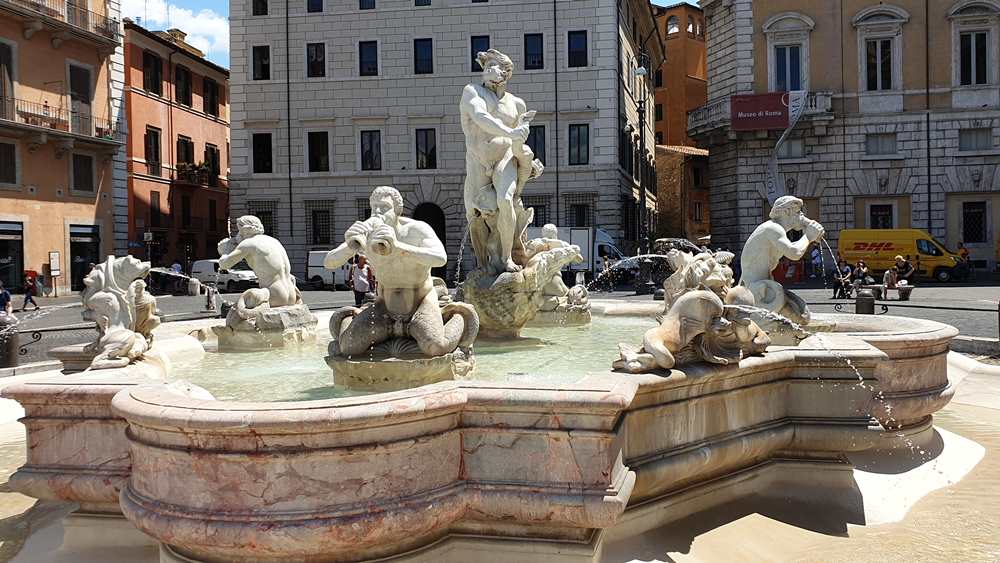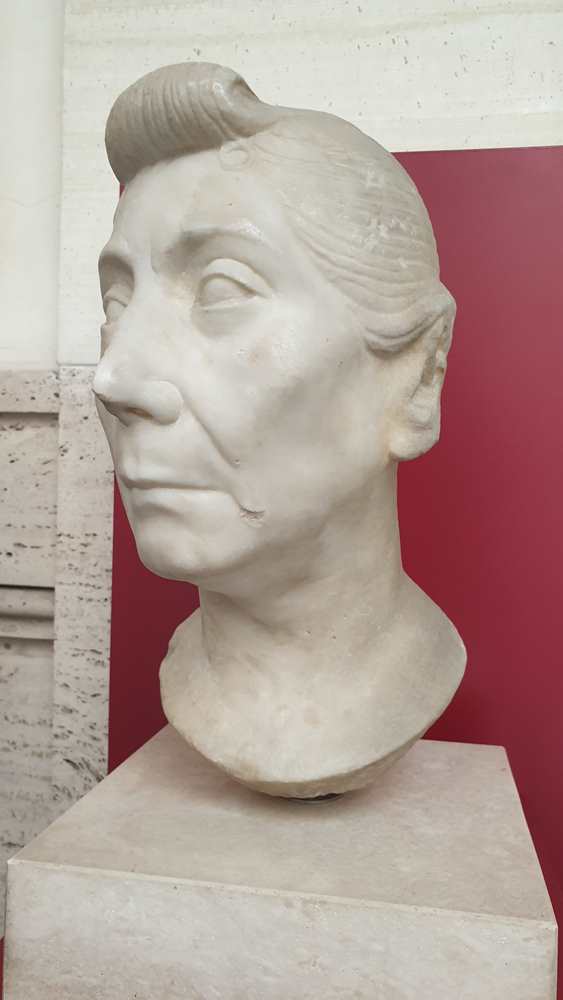 Wednesday: I'm fitting in the Museum of Rome in the morning and I can use my metro card. I've gone to all the bother of changing lines, during rush hour, at Termini to take one stop to Republic, only to find that after a short walk the Museum is across the road from Termini. I'm early so there's time for espresso at the Museum Café which opens early to catch commuters.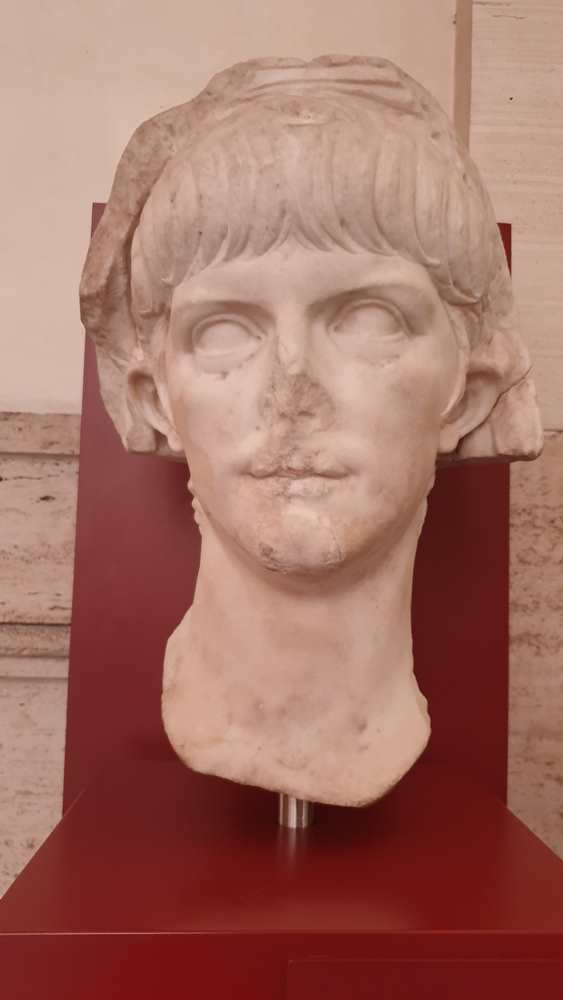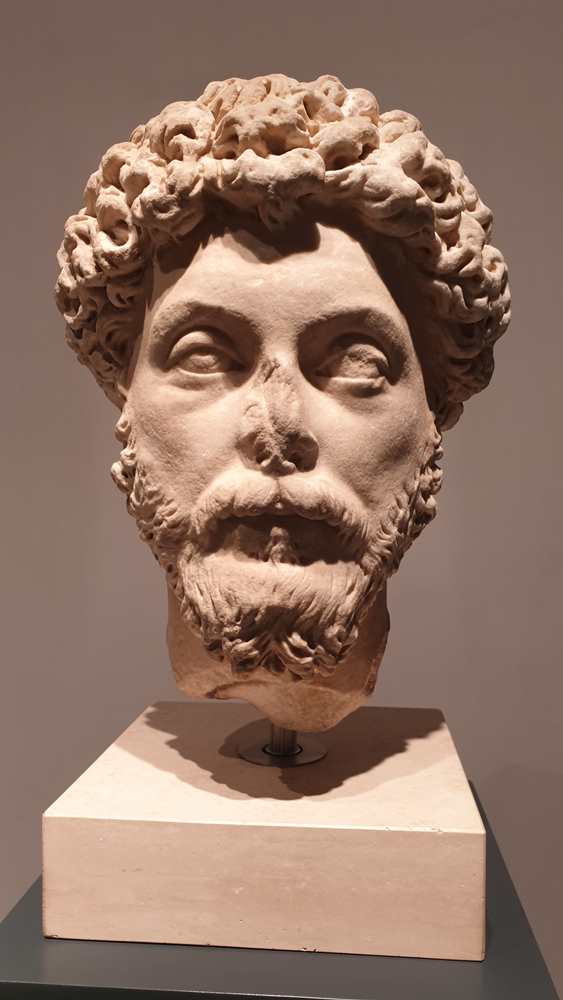 The Romans went in for carved marble heads of family members – much like a photograph album – that's why you get so many of them. Some are designed to fit into marble bodies or plinths and hairstyles can help to date them. There are also some good examples of bronze statues showing various techniques for colouration eg lips, nipples and the cuts and bruises of a boxer. It's all well laid out and I particularly enjoyed the frescoes and mosaics saved from houses and lovingly restored. Down in the basement is an extensive collection of Roman coins, if that is your thing, but there's also some beautiful jewellery.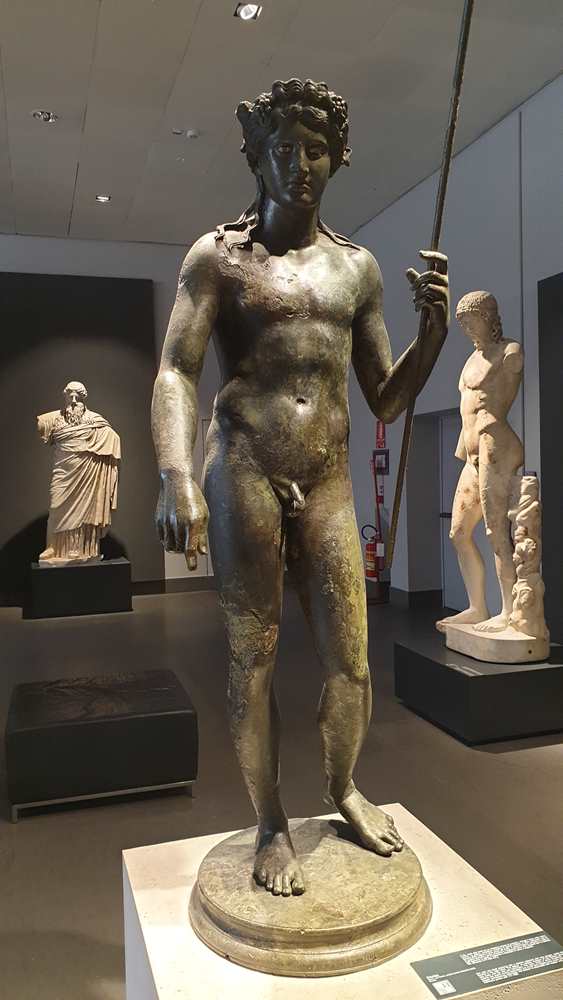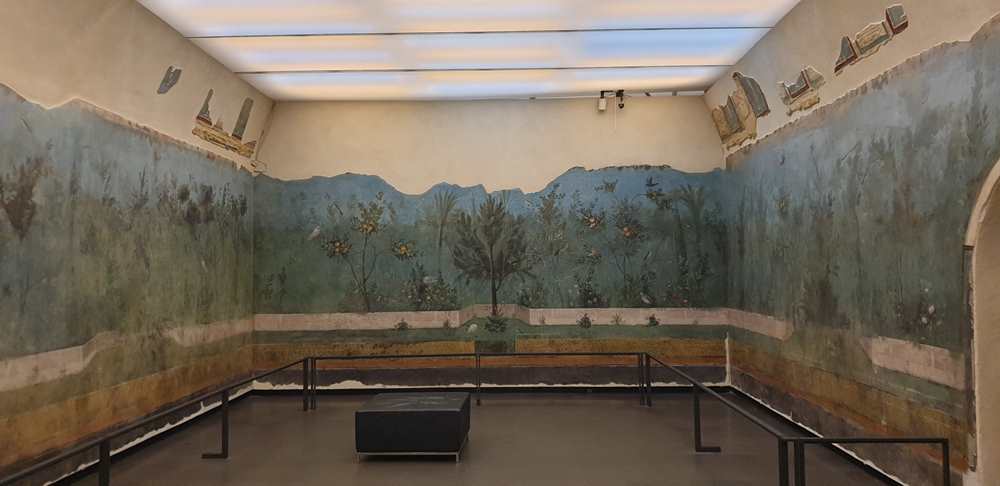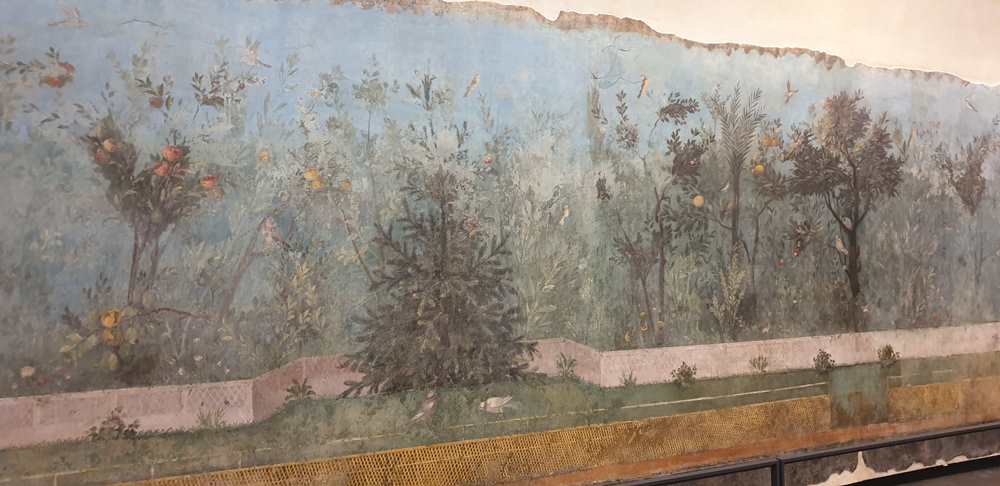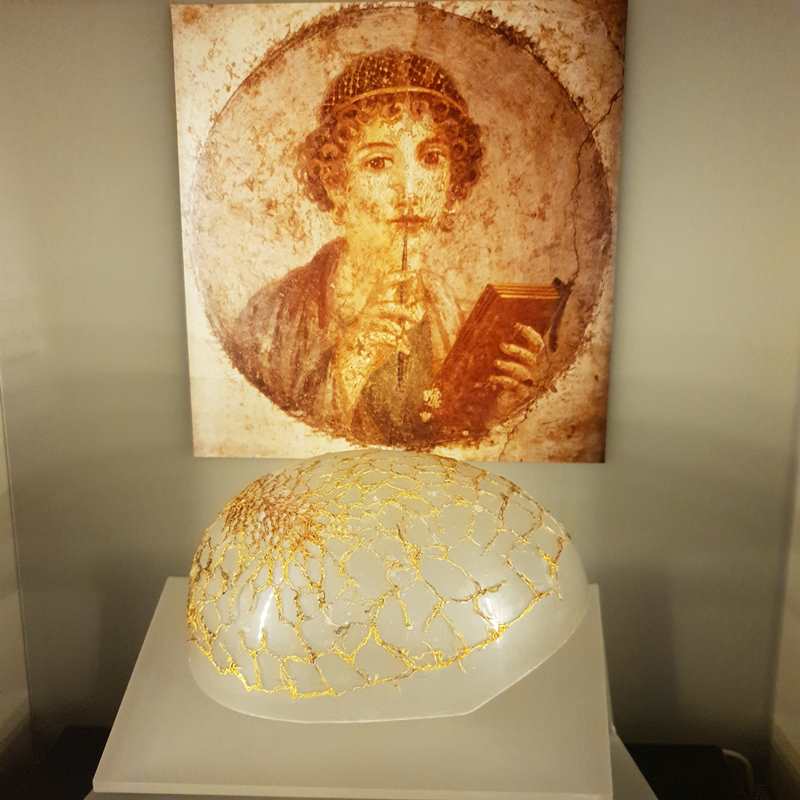 Onwards to the Villa Borghese area for an early lunch of cheap vegetarian lasagne (dull) at a working café in a side street. Today I easily find my way to the much anticipated Gallerie Borghese. I have a two-hour time slot from 1-3pm and it take ten minutes to exchange my voucher for a ticket, check in my bag in the basement then make my way back outside and up the front steps to the entrance. No photographs are permitted. It's busy physically and visually. The rooms are overly ornate in Rococo/Baroque style. Panels of different coloured marble vie for attention and everything is crowded. I start off in the Caravaggio room, but they fight to breath here. Some, but not all, are good – nothing stood out. Marble statues and endless renaissance depictions of the Holy Family, the Madonna and Child by unfamiliar artists lacking in the brilliance of Raphael and Michael Angelo. There's a Peter Paul Rubens which shines and a few other gems which get lost in the melange of colour. A contemporary artist is exhibited in the spaces left by paintings on loan or being restored. His art is to make holes in a surface. Some of these are a slash through the fabric or metal surface. At intervals throughout, printed statements from the artist explain how holes can be art.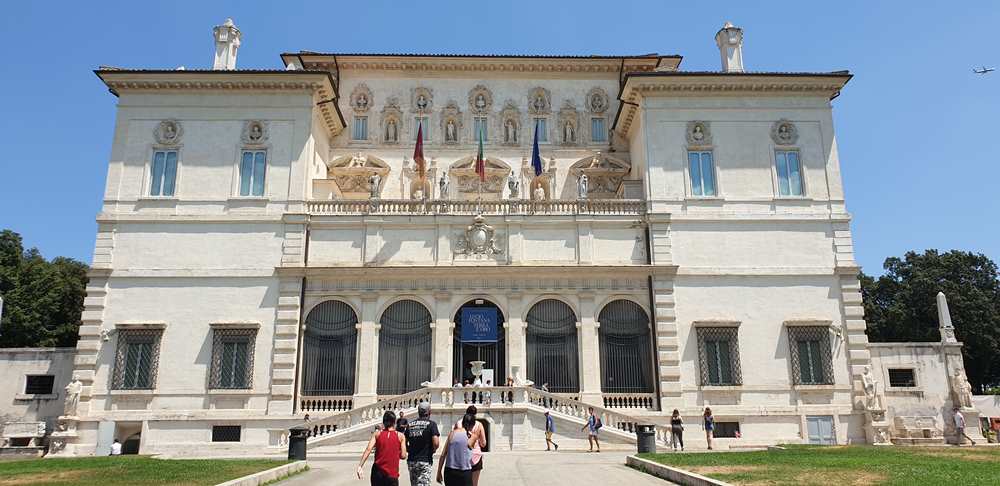 Having left, what I thought to be, the best until last, I'm disappointed. Still it's been a time of otherwise excellent experiences. I treat myself to a beer at the other gay bar 'My Place' followed by dinner at Naumacho again.