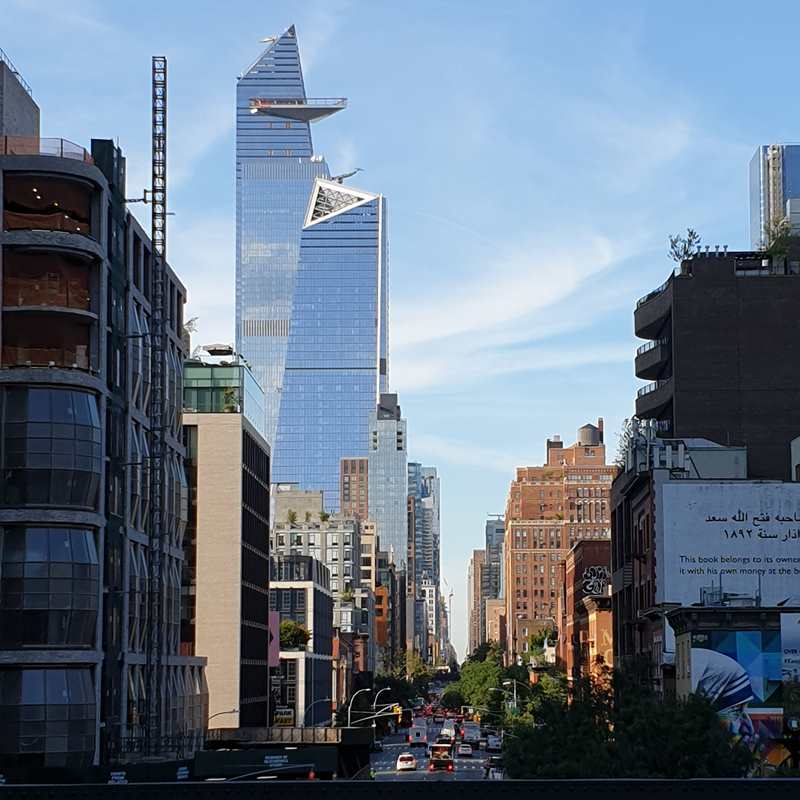 Thursday: I'm repeating my warm-up plan from Tuesday, catching the last thirty minutes in the competition pool with a section concentrating on my backstroke turns. The fifty Backstroke went well on Tuesday but I've got three turns to do today. I also repeat my top-up warm-up of HVOs. I'm fairly happy with the race, though apparently my legs dropped on the last length. I stay to cheer on the relay teams who are doing incredibly well it is all so exciting.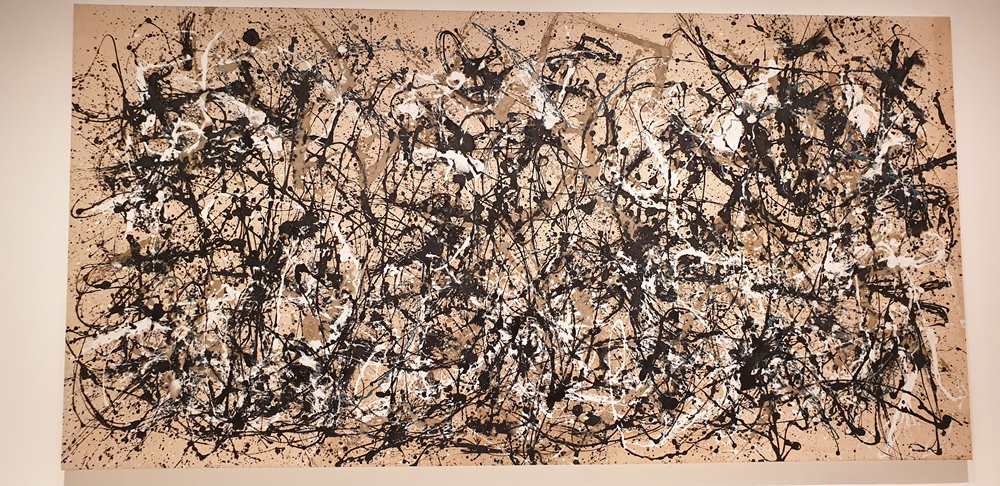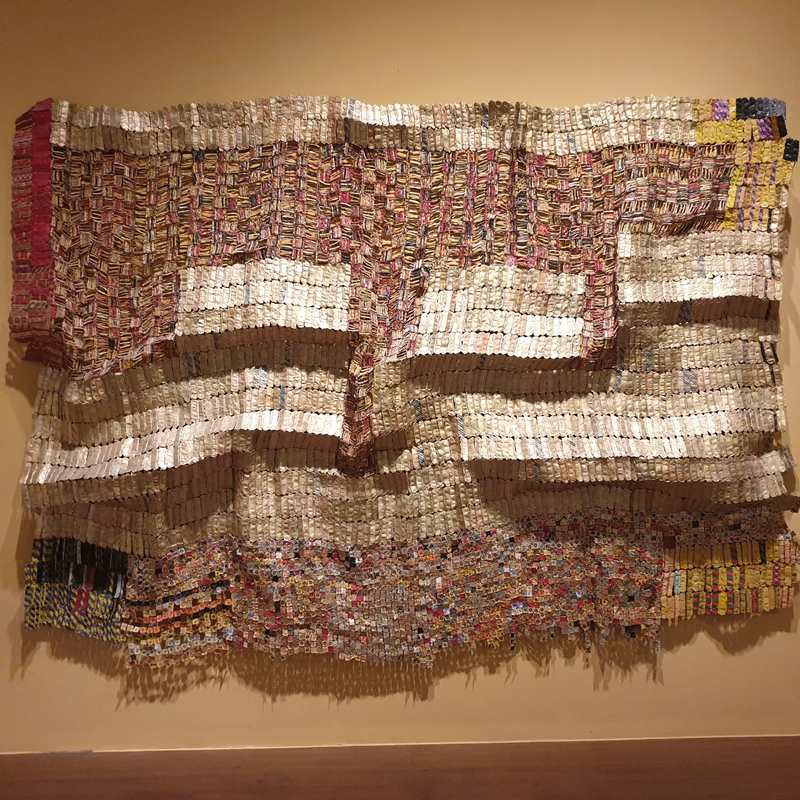 After lunch, I return to The Met (a ticket is valid for three days) to look at the rest of the modern and contemporary art sections, enjoying Jackson Pollack and Mark Rothco towards the end. The Met closes early, at five-thirty so it's perfect timing to walk across Central Park and take the subway downtown to Chelsea and pick up the High Line. This is a disused raised subway line now transformed into a garden walk up the West side of Manhattan. The planting is superb – part forest and part herbaceous. In places you can still see the rail tracks. People walk and sit on grassy areas. One young man is practising his aerial gymnastics. At the top is Hudson Yards, a terminus for Subway trains. Here I discover an amazing structure built to be climbed. New York's Staircase (known as The Vessel) entry is by ticket and I'm delighted to find that it's free. Wonderful. There's controlled entry (hence the tickets) as the structure can only support a limited number of people climbing an any one time. There's a small and unusual lift but the queue is too long and it's quicker to climb the steps, making my way around the structure looking inwards and outwards as I go. It's spectacular.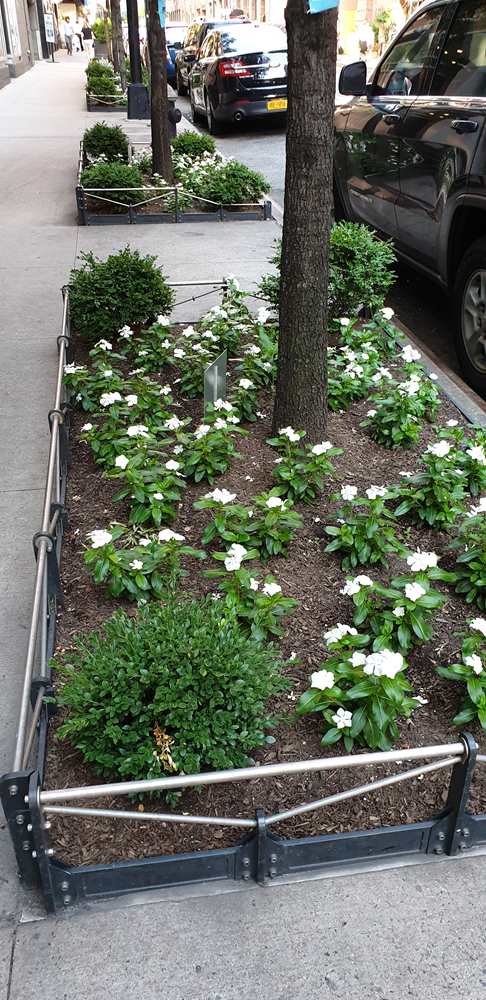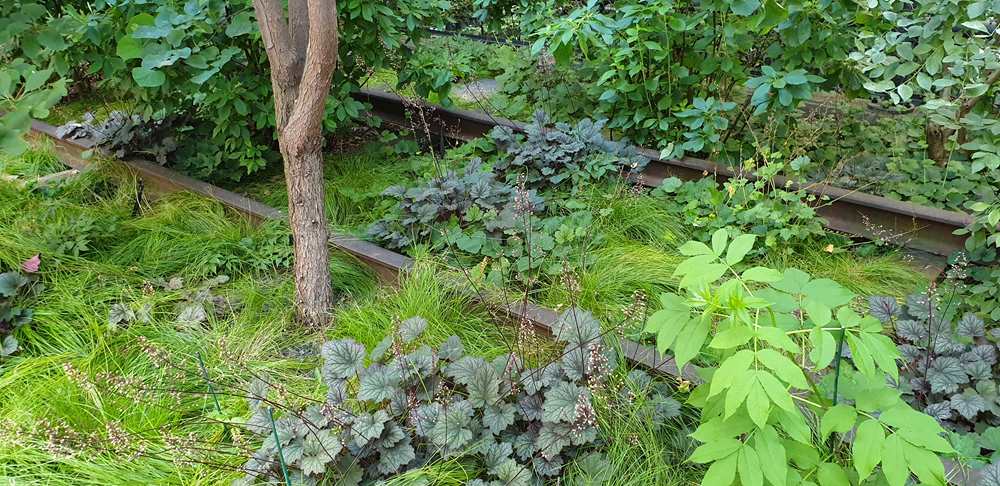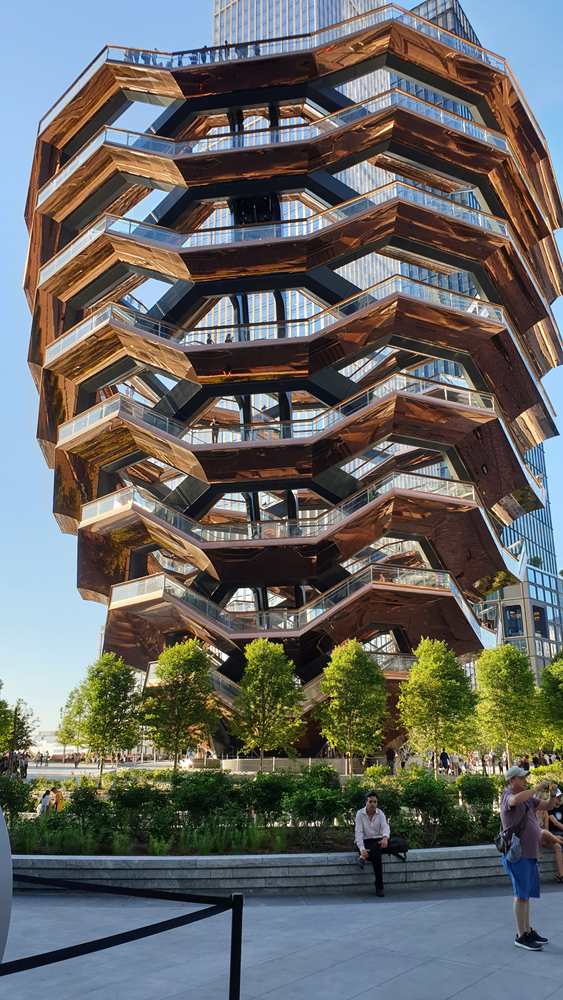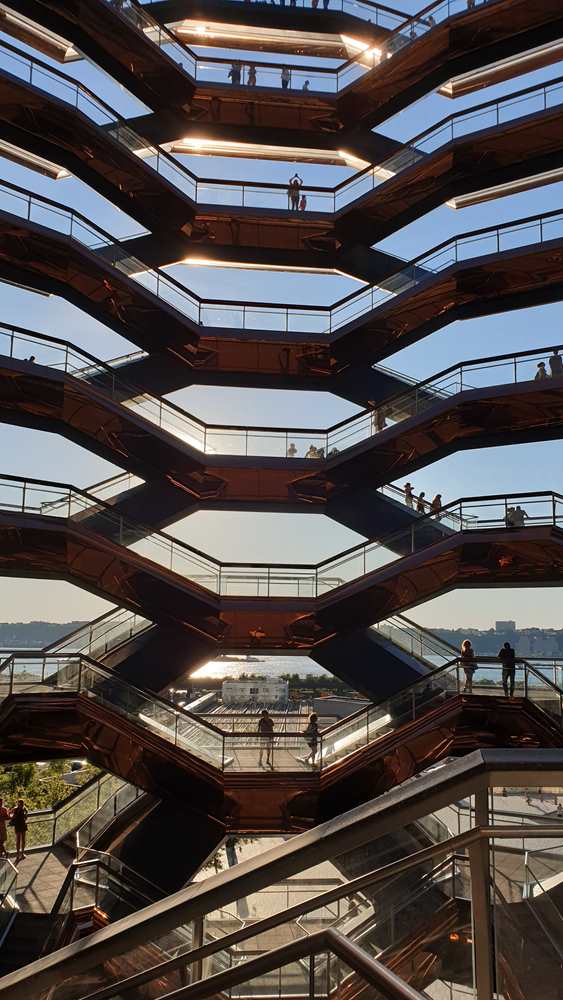 Friday is a Front Crawl day so no need to practice backstroke turns and I can start a little later. We've got to know a family of four children sitting behind us. They are all here cheering on their gay parents from Ohio. Earlier in the week their two mums and two dads did the fifty freestyle, today they have made up a mixed (sexes) relay team. We are in the same heat and in the adjacent lane for the 4 x 100m freestyle relay and they are faster than us. I'm the 'anchor' – swimming last but don't notice that Daddy two is on his second 50m as I dive in. I'm keeping up with him but can't see him on my second 50m because he's finished. There's a lot to be missed whilst under water. I do however, get an unexpected bronze medal in my individual 100m Freestyle.
I hang around to cheer on our teams in subsequent heats. Out to Swim is up against Wet Ones from Sydney and they are nervous about competition from an ex-Olympian in that team. This turns out to be Daniel Kowalski, who swims a beautifully relaxed 100 metres. Later, I attend an event, where he and two other ex-Olympians are talking. Jeff Commings (a black swimmer and now coach) is chairing the discussion/interview which also has Bruce Hays and Betsy Mitchell. At the time of their training, all three panellists were so immersed in training that they didn't even think about sexuality. Jeff played their key races – very exciting to watch but for Betsy and Daniel, their best work was not at the Olympics but at World Championships. Daniel won three Olympic medals, but because they were not gold, was the most hated swimmer back in Australia. He's now returned to Masters swimming and loves it. Betsy doesn't swim any more, having gone into teaching swimming, she got involved with rowing and was on the US national women's team. She now plays golf but says she will return to swimming later in life. She only swims now to heal when she is sick.